Tustin chiropractor develops back pain treatment that combines chiropractic with Pilates for long term solutions. Chiropractic has been proven to reduce pain, decrease inflammation and increase strength. By removing nerve irritation chiropractors have a powerful tool/skill to help you regain your health.
Pilates for correcting movement patterns was developed by Joseph Pilates to help people get healthy and strong. Dr. Shouka is a licensed chiropractor and certified Pilates instructor in Tustin. Dr.Shouka combines these two powerful systems to get you out of pain faster, get you stronger, and let's you have an increased sense of well being!

WELCOME TO CHIROACTIVE THERAPY
We are here to help you get better with a safe, sensible, and effective approach to wellness.  Our treatments help you recover from injuries and keep you well.
ChiroActive Therapy treatments have evolved from more than 29+ years of experience in movement and manual therapy with over 40+ years in the study of martial arts supported by a sound education as a Doctor of Chiropractic.
· Disc Therapy
· Chronic Pain Therapy
· Scar Tissue Release
· Increase Flexibility
· Improve Circulation
· Stress Relief
Sport and Wellness
We can help you recover from your sport injuries, rehabilitate your spine and manage your stress.
Your mind and body work together to accept solutions and welcome health, wellness, and vitality.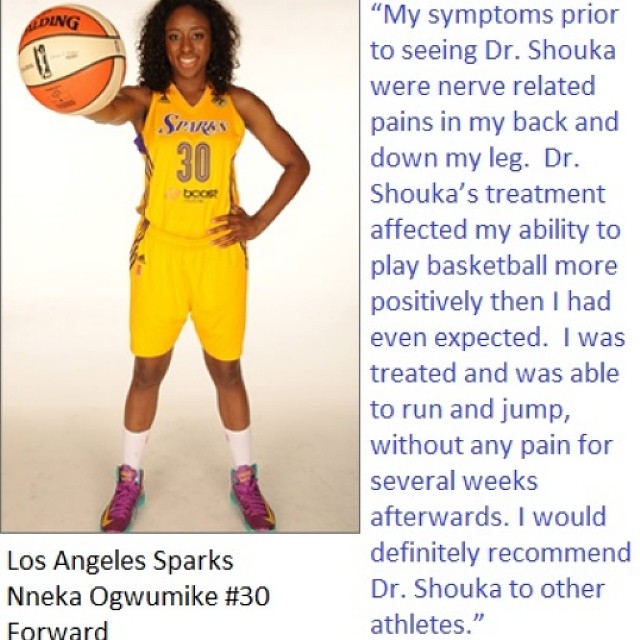 Specialties
Dr. Shouka uses a hands-on treatment approach that realigns the whole body through gentle pressure and stretching. Spine, pelvis and ribcage deformations are corrected with a slow and constant pressure that carefully guides the body into correct posture. Tight muscles are released to allow the opposite muscles to reset and get stronger. This method goes beyond standard chiropractic and produces more lasting results.
At ChiroActive Therapy in Tustin, we combine the best of the manual therapies, chiropractic, and holistic care with the best active therapies, Pilates, Yoga and exercises to provide comprehensive treatments. We have consistent results with patients suffering from various spine and sport injuries.
Our spinal therapy allows the patients' discs to rebuild naturally.  As the spinal discs rebuild and the ligaments get stronger the nerve irritation dissipates and the muscles can relax.  The patients feel less pain and more strength,  balance, flexibility, and coordination.
We have over 29 years of experience in the chiropractic profession helping people in Tustin, Orange, Irvine, Costa Mesa, and throughout Orange County. Come in for a risk free assessment and see for yourself.
Call for an appointment: 714-535-6535