TUSTIN CHIROPRACTIC CLINIC EXERCISES IMPROVE BALANCE, STRENGTH, COORDINATION, AND FLEXIBILITY FOR YOUR WHOLE BODY! BE ACTIVE!! GET RESULTS!!!
Active Therapy Exercises – Pilates, Yoga, Chi Kung Plus Chiropractic for better health and performance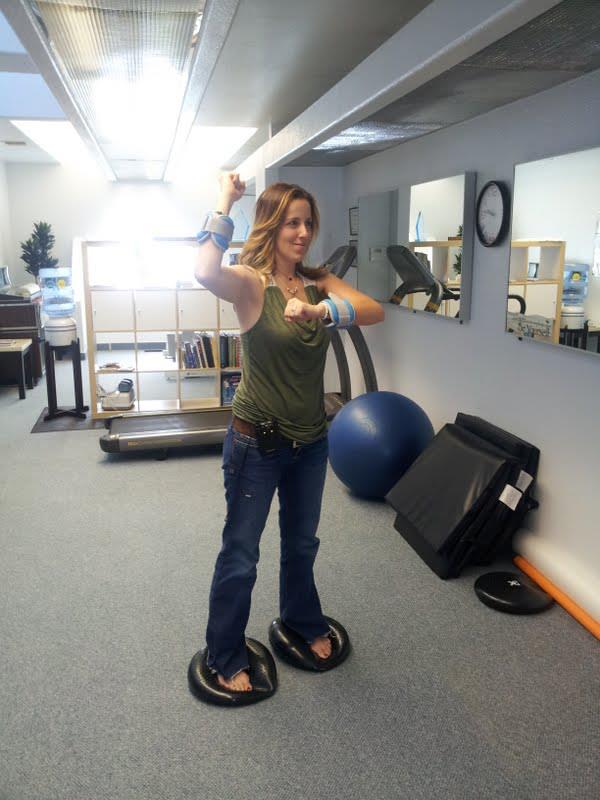 We don't forget the small muscles that protect you from injury at this Tustin Chiropractic clinic
At our Tustin chiropractic clinic we teach you how to exercise correctly for better health and less injuries. Sometimes we say that these exercises are focused on the "forgotten muscles" because they are not outwardly visible. The muscles of the rotator cuff in the shoulder are an example. They are very susceptible to injury because they are often ignored in training. That is why you have to include the various ranges of motion in your normal exercise routine.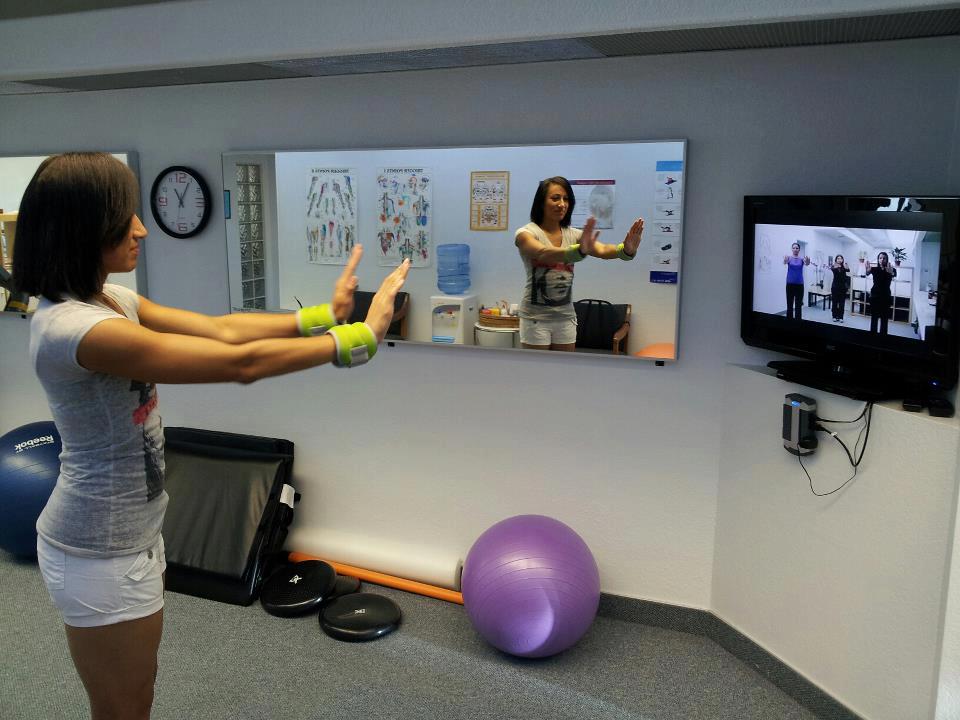 Increase your energy with more available oxygen
The hidden power of the ATP exercises is how they reset your nervous system so that your movements are more effective. The agonist and antagonost muscles work together and opposite each other. The deep breathing portion of the exercise routine allows your body to bring in more oxygen. This also allows your body to get rid of the excessive carbon dioxide. This can lead to a more alkaline state in your body for Better Health and more energy.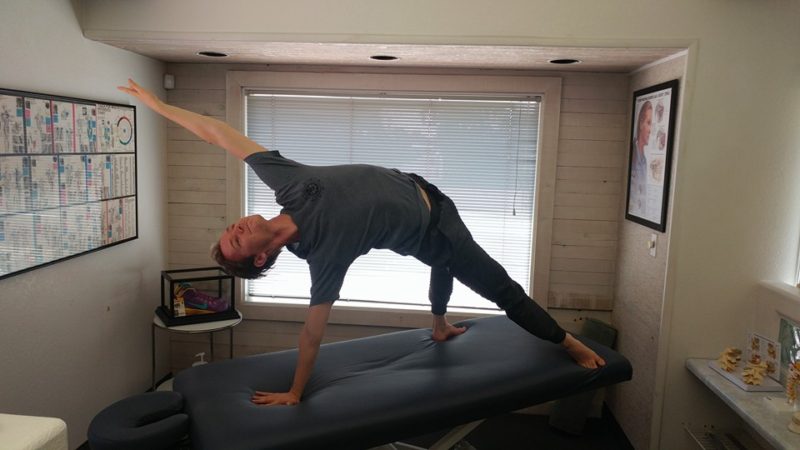 Tustin Chiropractic facility helps local patients in Tustin, Irvine, Orange and Costa Mesa remove hip pain and improve hip function
The muscles of the hip are also similar to the shoulder in that they must be exercised throughout their ranges of motion. Hip bursitis and hip pain can get worse from lack of mobility. The gentle movements we teach you teach you at our Tustin chiropractic office will help you to get better. The exercises will help improve your mobility, improve your balance, and increase your strength and coordination. As your hips improve  it will allow your core muscles to get stronger.  These exercises  will help your core muscles get stronger so that they will brace your back and protect you from injury. That is another example of agonist/antagonist muscle coordinating are the core muscles of the abdominal wall and low back. You should be conscious of your core and posture while doing the ATP exercises.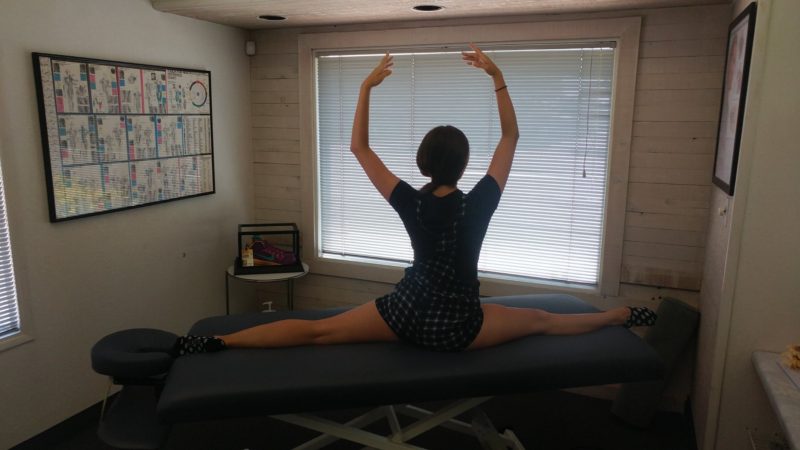 Tight hips and weak core add up to back pain
For example, when hip flexors are too tight, the muscles of the low back and low abdomen will relax. It becomes difficult to impossible to get a complete contraction in the core muscles because neurologically they are shut down. ATP exercises will correct the range of motion and balance the agonist/antagonist nervous system.
ChiroActive Therapy Exercises
ChiroActive Therapy in Tustin provides chiropractic, Pilates, nutrition, stress management and sports therapy
Welcome to chiroactive therapy home of the best chiropractor in Tustin. We are located close to the City of Irvine we might as well be an Irvine chiropractor office. We are a chiropractor office that is conveniently located near Costa Mesa. If you are looking for a chiropractor in Orange you will find our location convenient as well.
Call 714-535-6535 for quality massage therapy in Tustin. Irvine residents appreciate our quality massage therapist. If you are looking for Quality massage therapy near Costa Mesa give us a call. We are near Orange for your stress relief massage therapy.
Local athletes get their competitive edge at this Tustin Chiropractic location
Combining Chiropractic massage with exercise has proven very effective for student-athletes. Tustin high school students have found our location convenient and our chiropractor and Sports therapy effective for their sports injuries.
Orange Coast College in Costa Mesa and Santa Ana College athletes can benefit from chiropractic and massage Sports Therapy. Student-athletes that attend UC Irvine or Irvine Valley College will get a competitive advantage by having our Sports Therapy. Come to chiroactive therapy in Tustin for your sports injuries and get the Competitive Edge that you need. Soccer players in Tustin Orange Santa Ana Irvine Anaheim Costa Mesa will find the sports injury treatments very effective.
Could you get more from your efforts?
At our Tustin Chiropractic Clinic  we can figure out where your limitations are. Often times there is scar tissue that builds up  in and around the muscles joints and ligaments. Dr. Shouka is an expert at finding and removing these blockages. The result is that you recover faster and gain more strength coordination  and balance. Chiropractic therapy is very effective for sports injury therapy for patient from Orange.
Sports injury therapy in Tustin is convenient and effective. Sports injury therapy for Irvine patient was very helpful. Costa Mesa athletes found sports injury therapy effective.
Orange athletes would benefit greatly with sports injury therapy and chiropractic therapy in Tustin. Chiropractic therapy for Irvine athletes improves coordination and strength.
Costa Mesa athletes get results with chiropractic therapy.
Chiropractic therapy gives competitive advantage to Orange athletes. Tustin chiropractic therapy is available at ChiroActiveTherapy.
Get back pain relief in Tustin with reliable treatments. Chiroactive therapy is an excellent resource for back pain relief for Irvine residents. Orange residents will find chiroactive therapy very effective for back pain relief. If you live in Costa Mesa and you need back pain relief come visit us.
For those that need neck pain relief in Tustin we are your number one choice. We are conveniently located next to Irvine for neck pain relief. If you need neck pain relief and you live in Orange we are nearby. Students that are attending colleges in Costa Mesa or Santa Ana or Irvine will find neck pain relief by visiting us.
Do you suffer from Headaches or Vertigo?
We provide great headache treatment at our Tustin chiropractic office. There are three main types of headaches, migraine headaches, sinus headaches, and tension headaches. All three of these types of headaches respond very well to these treatments. We have great headache treatment for Irvine residents. Natural headache treatment for Orange athletes. Headache treatment for Costa Mesa is convenient and effective.
Many people have felt the debilitating effects of a vertigo attack. If you suffer from  vertigo and have not been able to find a solution you may benefit from this treatment. We are a great resource and treatment option for vertigo treatment in Tustin, vertigo treatment in Irvine, vertigo treatment in Orange and vertigo treatment in Costa Mesa.
We have chiropractic TMJ treatment in Tustin, natural and safe TMJ treatment for Irvine,TMJ treatment for Orange and TMJ treatment for Costa Mesa.
Massage Therapy at Tustin Chiropractic facility is combined with Active Sports Therapy for best results
Call us for deep tissue massage serving Tustin, Irvine, Orange, Costa Mesa. We are your place for quality sports massage in Tustin Irvine Costa Mesa Orange areas. Relaxation massage at our facility in Tustin is great for stress reduction and pain relief. Swedish massage and stress massage are another way of saying relaxation massage. We are providing quality Swedish  massage, stress massage, and relaxation massage for Irvine, Tustin, Orange, Santa Ana and Costa Mesa.