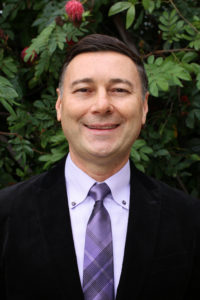 Mo Shouka, DC, QME – Experienced Chiropractor
Dr. Shouka is the chiropractor and clinic director at ChiroActive Therapy.  The treatment protocols of our clinic are established by him. We specialize in chiropractic and sports therapy for patients from Tustin, Orange, Irvine and Santa Ana. Our patients come from all over orange county to get the benefits from this brand of chiropractic treatment.
Mo Shouka graduated with honors from Southern California University of Health Sciences in 1988.  He was the first chiropractic student ever published in the prestigious "Spine" Journal. His research was on back pain, disc bulges, disc herniations and sciatica.
Helping Professional Athletes
He has been the team chiropractor for the Los Angeles Sparks since 2010. As a member of the sports medicine team,  he works with athletic trainers, orthopedic doctors and physical therapists to keep the professional basketball players healthy.
Expert in Human Movement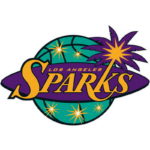 Master Shouka has a 5th degree black belt in the martial art known as Hapkido. His training included extensive study in karate, judo and brazilian jiu jutsu. He competed at a collegiate level in swimming and water polo. Dr. Mo taught swimming at all levels from babies to senior citizens.
Dr. Shouka worked with many competitive swimmers to make them better. Teaching these sports requires a deep understanding of biomechanics. It requires  the ability to apply the knowledge of physics, leverage and human movement. This experience has contributed to the unique treatments developed at ChiroActive Therapy.
TMJ and Facial Pain Treatment
Dr. Shouka is an expert in TMJ disorders and craniofacial pain. He continues to expand his knowledge in that field. His studies and lectures at the White Memorial  Craniofacial Pain Clinic allow him to continue to grow. This clinic is a great resource for TMJ doctors from all specialties. Dr. Shouka believes that understanding of movement patterns and postural distortions is essential to healing.
Health Care Provider:
California Chiropractic License #20790
New Jersey Chiropractic License #38MC00667500
Qualified Medical Evaluator
Doctor of Chiropractic 1988
Bachelor's Degree Human Biology
Worker's Compensation Specialist Certificate – UC Riverside
Continuing Education:
QME workers compensation seminar
Pain management
AMA Guides to Permanent Impairment
AMA guides of the spine
Reports of Medical Evaluation
Industrial disability examiner
Basic worker's compensation
Worker's compensation and personal injury changes
Insurance risk management
Hypnosis and pain management in medicine
Different problems with TMJ patients
Bruxism pain management
Myofascial release
Nitric Oxide Synthase inhibitors
Neurology/facial pain and headaches
Sleep related breathing disorders
Cervical Trigeminal convergence
Veloscope detection of oral cancer
Improving genetic potential in the expression of diseases of aging
Nutrition-The viscero-somatic aspects of subluxation
Meeting the nutritional needs of today's women and children
Applying new essentials in nutritional medicine
Clinical nutrition for the chiropractic profession
Integrated healthcare
Martial Arts:
5th degree Black Belt in Hapkido –
from Korea Ki Do Martial Arts Association
Appointed Master Level in Hapkido –
from Korea Ki Do Martial Arts Association
5th degree Black Belt in Hapkido –
from Universal Martial Arts Association
Instructor Certificate from Dong Yong Hapkido
Instructor Certificate Qi Gong from Grand Master Young Man So
Reiki Master Certificate from Usui Shiki Ryoko
Black Belts in Hapkido from Fiji Hapkido association, Han Do Won associaton
and the Korea Hapkido Federation
Our Approach
It's all about timing and execution. There is an optimal time to use each therapy or treatment. Proper implementing and coordinating treatments leads to success.
Restoring function is the key to regaining health and mobility. Correcting movement patterns is a big part of our treatments. Moving the joints correctly improves healing.
Educating people in the principles of muscle therapy and the effects it has on body mechanics.
To understand and remove the nerve irritation, weakness, and joint damage.
We offer a realistic solution for disc injures, headaches and various chronic pain conditions.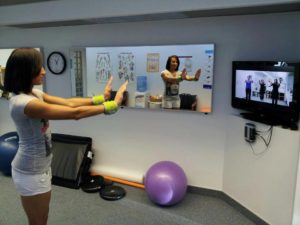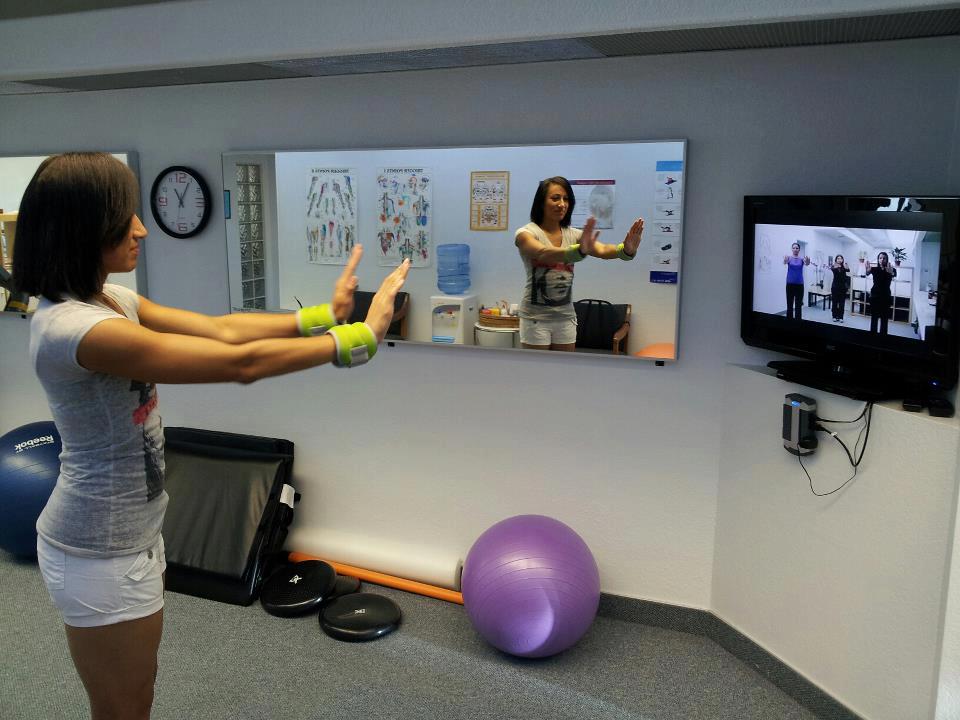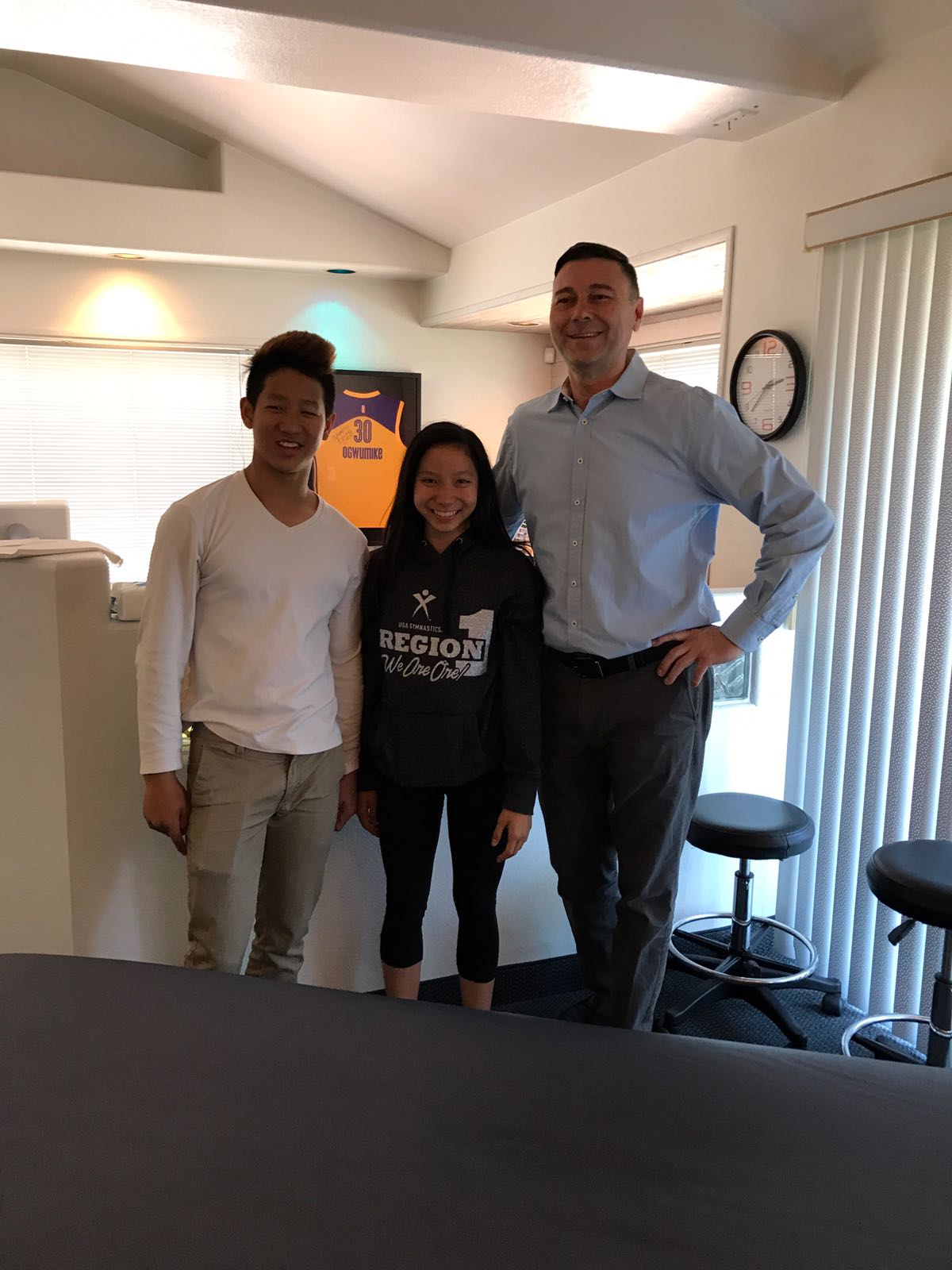 Our Methods
ChiroActiveTherapy is the combination of active therapy movements, stretches, and exercises with scientific chiropractic and body mechanics.
SOS–Shouka Ortho Spinology is a hands-on treatment approach that realigns the whole body through pressure and stretching. Postural deformation is corrected with a slow and constant pressure. This carefully guides the body into correct posture. Tight muscles are released to allow the opposing muscles to fire. This is due to the agonist/antagonist muscle system. Resetting this system creates strength, balance and coordination.
ATP- Active Therapy Protocols or ATP are a series of exercises that are designed to restore normal movement patterns in your body. This results in better strength, balance, flexibility and coordination. ATP resolves areas of the body that get weak and move excessively (hyper-mobile). The hypo-mobile areas benefit with more flexibility and strength.
Scientific Publication:
Haldeman, MD, PhD; Shouka, DC; Robboy MD; Computed Tomography, Electrodiagnostic, and Clinical Findings in Chronic Worker's Compensation Patients with back and leg pain. Published in Spine, 1988.  This research was beneficial to the understanding of low back pain and spinal disc problems. It helped prevent many unnecessary back surgeries.
Next Steps…
Call, get evaluated, look at your options, make a commitment, and never look back!
You don't have to endure all the persistent, excruciating pain. Start your treatment TODAY with trusted professional chiropractor Dr. Shouka at ChiroActive Therapy And Massage.
Best Chiropractor in Tustin!
Welcome to ChiroActive Therapy home of the best chiropractor in Tustin. We are located close to the City of Irvine.  If you are looking for a chiropractor in Orange you will find our location convenient as well.
Call 714-535-6535 for quality massage therapy in Tustin. Irvine residents appreciate our quality massage therapist. If you are looking for Quality massage therapy near Costa Mesa give us a call. We are near Orange for your stress relief massage therapy.
Student Athletes Benefit Greatly with Chiropractic
Combining Chiropractic massage with exercise has proven very effective for student-athletes. Tustin high school students have found our location convenient and our chiropractor and Sports therapy effective for their sports injuries.
Orange Coast College in Costa Mesa and Santa Ana College athletes can benefit from chiropractic and massage Sports Therapy. Student-athletes that attend UC Irvine or Irvine Valley College will get a competitive advantage by having our Sports Therapy. Soccer players in Tustin, Orange, Santa Ana, Irvine, Anaheim and Costa Mesa find the sports injury treatments very effective.
Athletes from Orange Enjoy Quality Sports Therapy
Chiropractic therapy is very effective for sports injury patients from Orange.  This sports injury therapy in Tustin is convenient and beneficial. Sports injury therapy for Irvine patients was very helpful. Costa Mesa athletes found sports injury therapy satisfying.
Orange athletes would benefit greatly with sports injury therapy and chiropractic therapy in Tustin. Chiropractic therapy for Irvine athletes improves coordination and strength. Costa Mesa athletes get results with chiropractic therapy.
Chiropractic therapy gives competitive advantage to Orange athletes. Tustin chiropractic therapy is available at ChiroActiveTherapy.
Get back pain relief in Tustin with reliable treatments. ChiroActive therapy is an excellent resource for back pain relief for Irvine residents. Orange residents will find chiroactive therapy very effective for back pain relief. If you live in Costa Mesa and you need back pain relief come visit us.
Effective Treatment for Neck Pain
For those that need neck pain relief in Tustin we are your number one choice. We are conveniently located next to Irvine for neck pain relief. If you need neck pain relief and you live in Orange we are nearby. Students that are attending colleges in Costa Mesa or Santa Ana or Irvine will find neck pain relief by visiting us.
We provide great headache treatment in Tustin.  We have great headache treatment for Irvine. Natural headache treatment for Orange. Headache treatment for Costa Mesa is convenient and effective.
We are a great resource and treatment option for vertigo treatment in Tustin, vertigo treatment in Irvine, vertigo treatment in Orange, and vertigo treatment in Costa Mesa.
We have chiropractic TMJ treatment in Tustin, natural and safe TMJ treatment for Irvine, TMJ treatment for Orange and TMJ treatment for Costa Mesa.
Call us for deep tissue massage serving Tustin, Irvine, Orange, Costa Mesa. We are your place for quality sports massage in Tustin Irvine Costa Mesa Orange areas. Relaxation massage at our facility in Tustin is great for stress reduction and pain relief. Swedish massage and stress massage are both for relaxation. We are providing quality Swedish  massage, stress massage, and relaxation massage for Irvine, Tustin, Orange, Santa Ana and Costa Mesa.
chiropractor tustin chiropractor irvine chiropractor costa mesa chiropractor orange tustin chiropractor massage therapy irvine massage therapy costa mesa massage therapy orange massage therapy tustin irvine massage therapy chiropractic massage costa mesa chiropractic massage orange chiropractic massage tustin chiropractic massage irvine costa mesa chiropractic massage sports injury therapy orange sports injury therapy tustin sports injury therapy irvine sports injury therapy costa mesa orange sports injury therapy chiropractic therapy tustin chiropractic therapy irvine chiropractic therapy costa mesa chiropractic therapy orange tustin chiropractic therapy back pain relief tustin back pain relief irvine back pain relief orange back pain relief costa mesa neck pain relief tustin neck pain relief irvine neck pain relief orange neck pain relief costa mesa headache treatment tustin headache treatment irvine headache treatment orange headache treatment costa mesa vertigo treatment tustin vertigo treatment irvine vertigo treatment orange vertigo treatment costa mesa TMJ teatment tustin TMJ treatment irvine TMJ treatment orange TMJ treatment costa mesa deep tissue massage tustin deep tissue massage irvine deep tissue massage orange deep tissue massage costa mesa sports massage tustin sports massage in irvine sports massage orange sports massage costa mesa relaxation massage tustin relaxation massage irvine relaxation massage orange relaxation massage costa mesa swedish massage tustin swedish massage irvine swedish massage orange swedish massage costa mesa stress massage tustin stress massage irvine stress massage orange stress massage costa mesa pregnancy massage tustin pregnancy massage irvine pregnancy massage orange pregnancy massage costa mesa