Tustin chiropractor develops back pain treatment that combines chiropractic with Pilates for long term solutions.
Tustin chiropractor develops back pain treatment that combines chiropractic with Pilates for long term solutions. Chiropractic has been proven to reduce pain, decrease inflammation and increase strength. By removing nerve irritation chiropractors have a powerful tool/skill to help you regain your health.
Pilates for correcting movement patterns was developed by Joseph Pilates to help people get healthy and strong. Dr. Shouka is a licensed chiropractor and certified Pilates instructor in Tustin. Dr.Shouka combines these two powerful systems to get you out of pain faster, get you stronger, and let's you have an increased sense of well being!
Check out Dr. Shouka the chiropractor at our facility in Tustin on this video
Professional athletes and Orange County athletes seek out the chiropractor at ChiroActiveTherapy in Tustin for their chiropractic needs
Star soccer player in action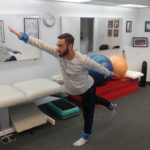 Gymnastics star doing high back bridge at the office

Dr. Shouka is a martial arts master

Professional Basketball Star Nneka Ogwumike with young fan

Professional Basketball Stars Nneka Ogwumike and Candace Parker with Dr. Shouka
WELCOME TO CHIROACTIVE THERAPY
We are here to help you get better with a safe, sensible, and effective approach to wellness.  Our treatments help you recover from injuries and keep you well.
Dr. Shouka at ChiroActive Therapy in Tustin had more than 29+ years of experience in movement and manual therapy with over 40+ years in the study of martial arts supported by a sound education as a Doctor of Chiropractic.
· Disc Therapy
· Chronic Pain Therapy
· Scar Tissue Release
· Increase Flexibility
· Improve Circulation
· Stress Relief
Sport and Wellness
We can help you recover from your sport injuries, rehabilitate your spine and manage your stress.
Your mind and body work together to accept solutions and welcome health, wellness, and vitality.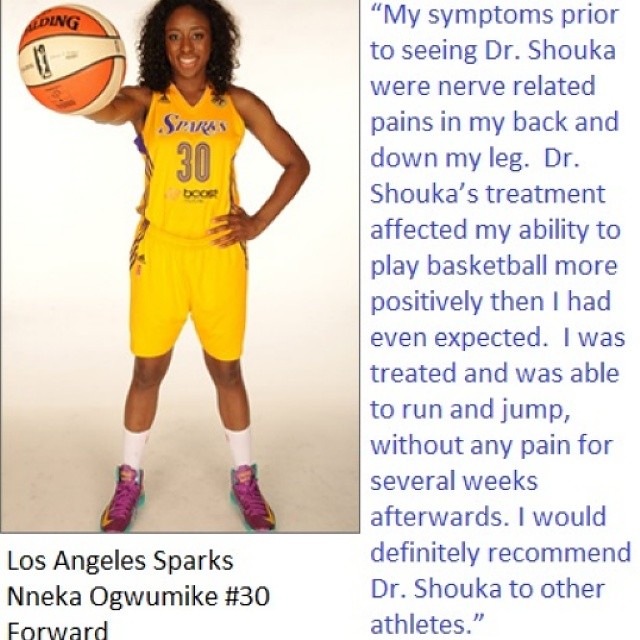 Specialties
Dr. Shouka uses a hands-on treatment approach that realigns the whole body through gentle pressure and stretching. Spine, pelvis and ribcage deformations are corrected with a slow and constant pressure that carefully guides the body into correct posture. Tight muscles are released to allow the opposite muscles to reset and get stronger. This method goes beyond standard chiropractic and produces more lasting results.
At ChiroActive Therapy in Tustin, we combine the best of the manual therapies, chiropractic, and holistic care with the best active therapies, Pilates, Yoga and exercises to provide comprehensive treatments. We have consistent results with patients suffering from various spine and sport injuries.
Our spinal therapy allows the patients' discs to rebuild naturally.  As the spinal discs rebuild and the ligaments get stronger the nerve irritation dissipates and the muscles can relax.  The patients feel less pain and more strength,  balance, flexibility, and coordination.
We have over 29 years of experience in the chiropractic profession helping people in Tustin, Orange, Irvine, Costa Mesa, and throughout Orange County. Come in for a risk free assessment and see for yourself.
Call for an appointment: 714-535-6535
Star soccer player values the chiropractic treatments she received from her chiropractor at ChiroActiveTherapy in Tustin
Soccer is a strenuous sport that challenges you physically and mentally. Years of training and competition takes a toll on the body. Even minor injuries can produce scar tissue that can accumulate  over time.
Many kids may have a promising start in a sport like soccer, basketball or football. They may have a few minor injuries that can leave a residual imprint on their bodies. Scar tissue builds up with each injury. As the scar tissue builds, it replaces muscle fibers. This causes a gradual disruption in the muscle coordination, strength and length. The athlete continues to put out the effort but the body sides not respond like before.
This can be discouraging and the athletes gradually drop out. If we can get to the scar tissue early enough, the athlete can continue to improve and stay encouraged.
Many athletic injuries like sprains and strains of the neck, back, shoulders and hips are best treated by a sports chiropractor. Tennis elbow, golfers elbow and swimmers elbow can become chronic and debilitating for the aspiring athlete. Special consideration of the nerves that travel to the elbows and arms is necessary to stimulate the body's natural response system.
Ankle sprains are a common injury that needs to be managed properly to heal completely. Athletes often have recurring ankle sprains because the ligaments were not treated properly. A good rehab program is key.
The chiropractor at ChiroActiveTherapy in Tustin believes that the treatment of adhesions and scar tissue supercharges the chiropractic care for sport injuries.
Scar tissue builds up in the muscles, tendons, joints and ligaments. It has to be treated manually and precisely to stimulate the body's natural response system to break it down. After the scar tissue is removed the  body can rebuild the muscles, tendons, joints and ligaments.
Scar tissue can build up in the fascia. We have fascia everywhere in the body. It surrounds the nerves and can create chronic nerve related pain, numbness, tingling and weakness.
Fascia surrounds our internal organs and scar tissue can develop there too. Abdominal massage and scar tissue treatment can bring circulation back to the area and relief to the patient.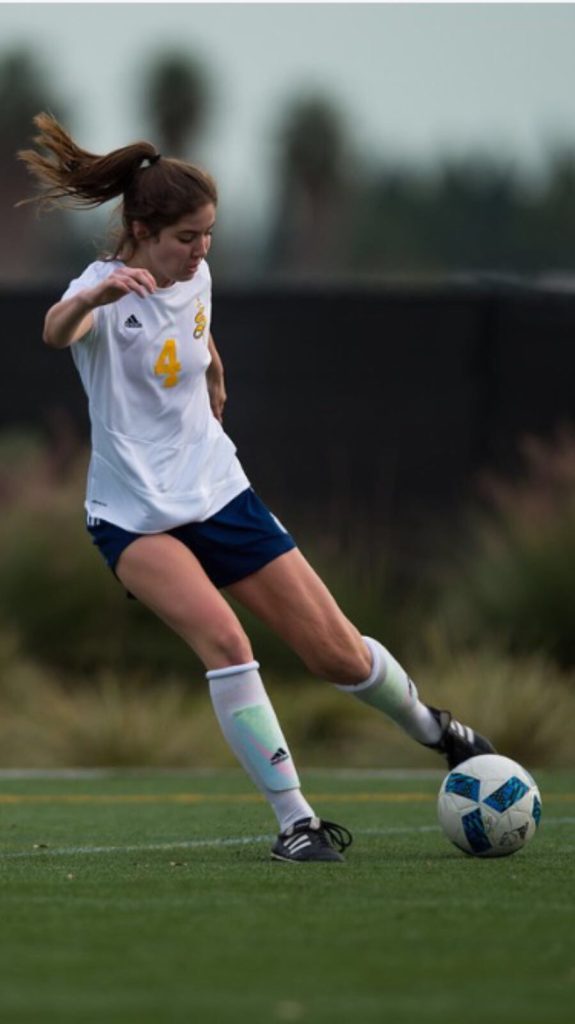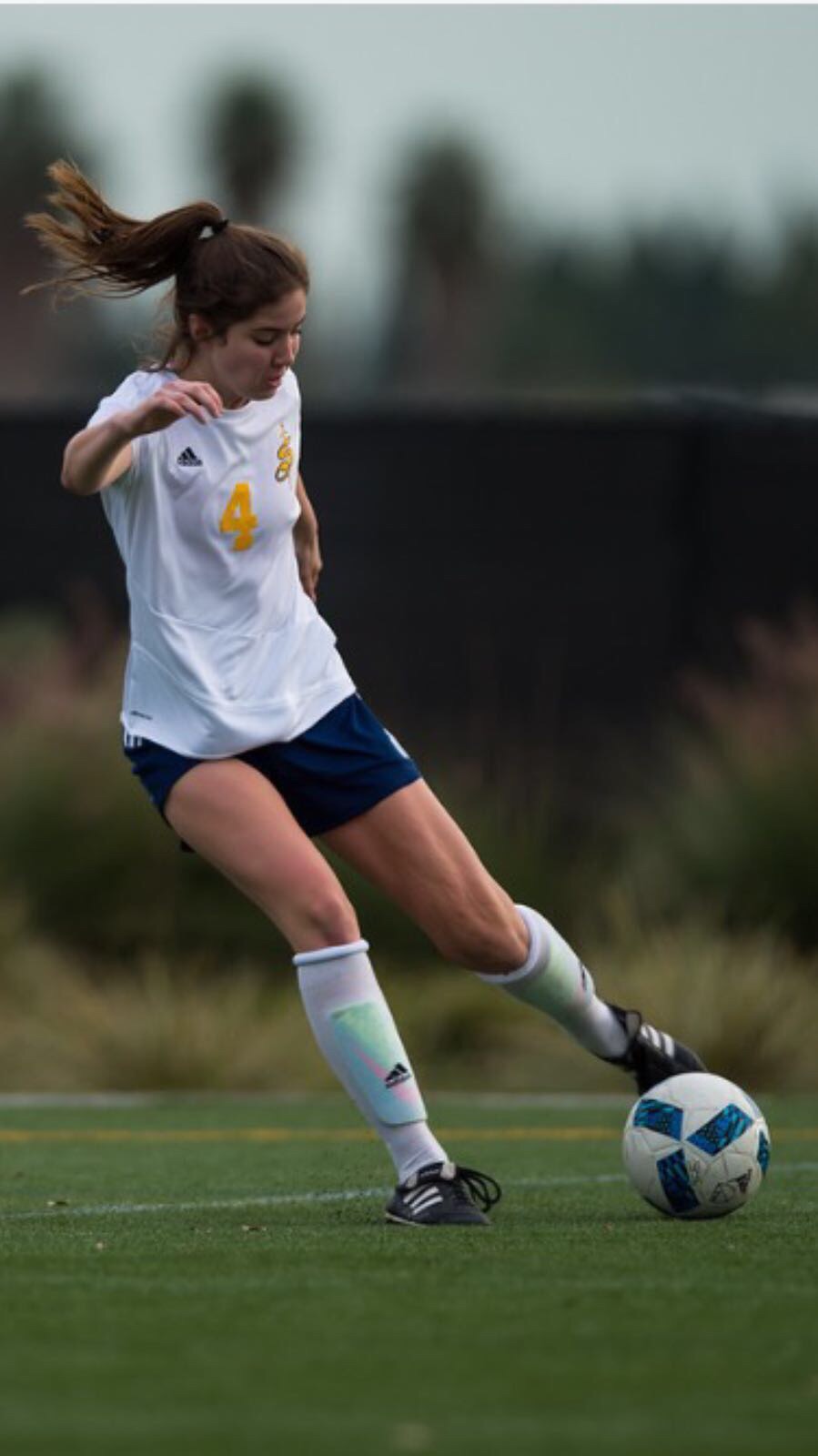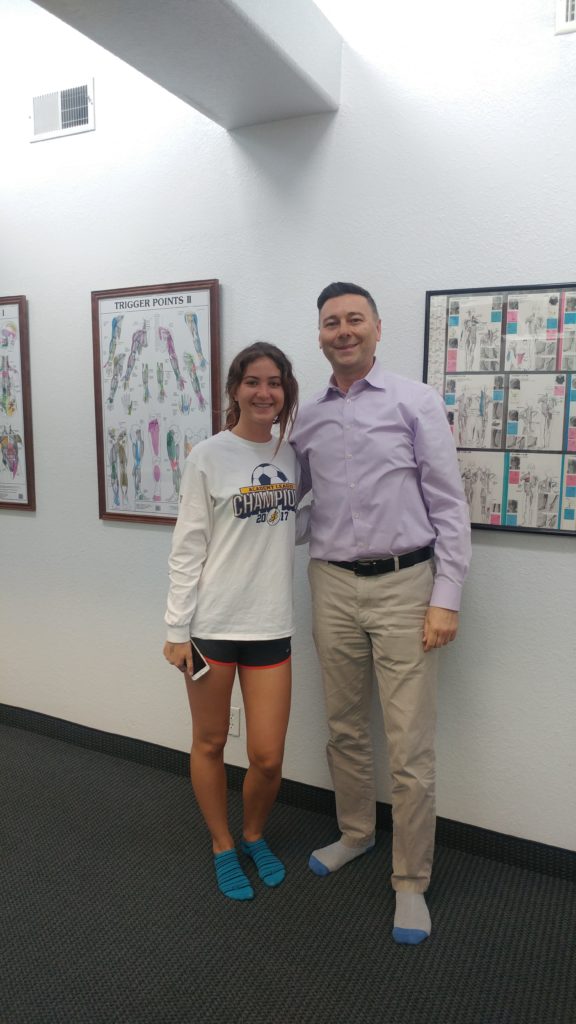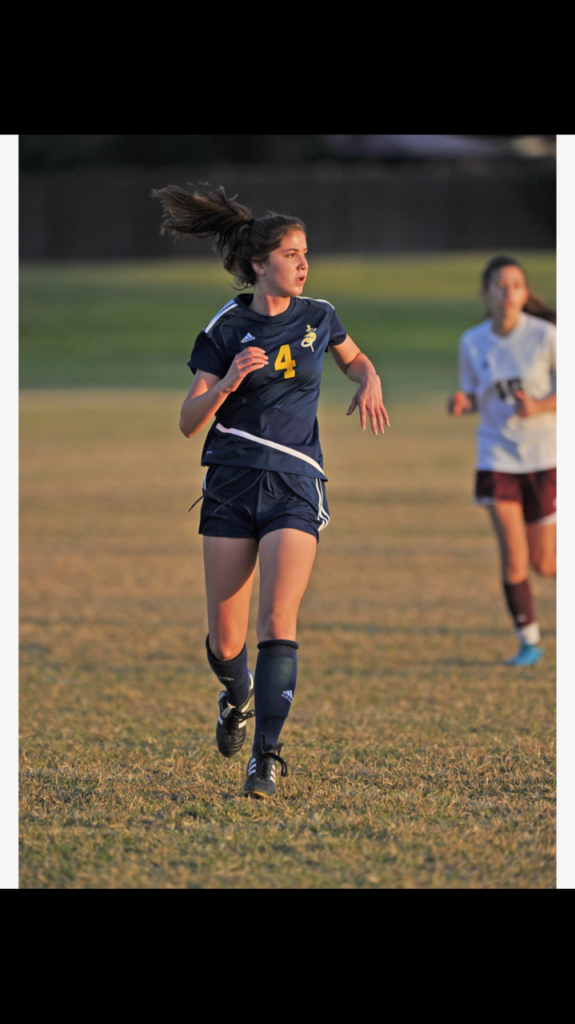 ChiroActive Therapy is the Tustin Chiropractor Pro for you. The spine therapy we use allows the spine to rebuild.
http://tustinchiropractorpro.com
Here is my Instagram Feed…whenever I go on the internet eyebrows. Lol, Have a great day!